The work has started to bring a tool that can be used to access anything owned on the Epic Games Store to Linux. Namely the focus is for Unreal Engine Assets to be downloadable on Linux in a native tool.
The current release state is very usable in terms of features and is looking decent.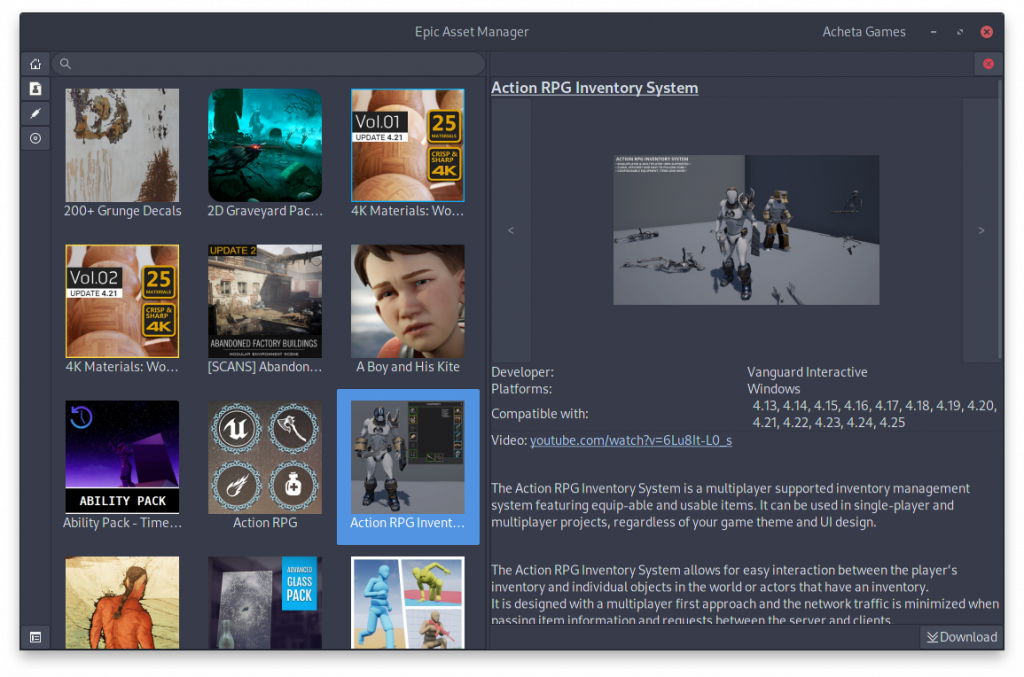 You can get it on the Github site https://github.com/AchetaGames/Epic-Asset-Manager/releases/tag/v1.0.10 the flatpak version is recommended as that should work everywhere if you do not want to be building it from source.
History
The initial stages were rough…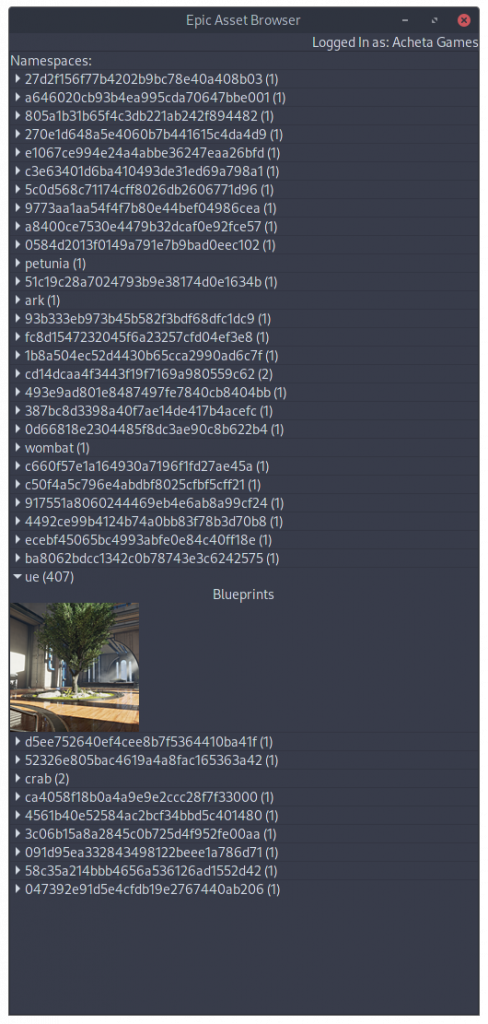 But it got better with the version above being the current released stage.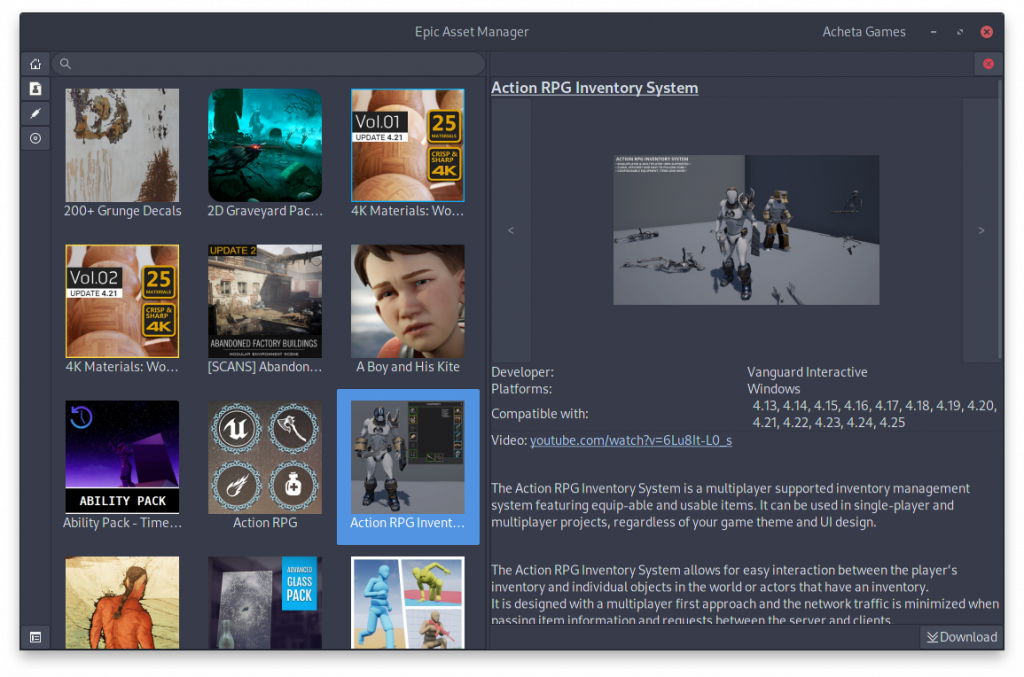 Future
The current step is to rewrite the tool to use GTK4 instead of the older GTK3 toolkit. It is an ongoing process but it is slowly getting there.